Due to the July 4th holiday, orders placed between July 1st and July 6th may incur minor delays as we catch up on packing.
<<<<< Due to off the charts demand, please allow 2-3 days for order processing. >>>>>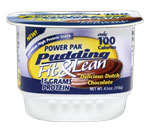 MHP Power Pak Pudding
What People Are Posting About #lindasdietdelites on Instagram!