Weight Watchers
Welcome to the Linda's Diet Delites Weight Watchers online introduction page or for some, the Weight Wathers page.
You can find most of the Weight Watchers friendly products in the
Diet Food
category. This includes bestsellers such as the:
1 diet count
Sugar Free Donuts
or 1 diet count
Thinslim Muffins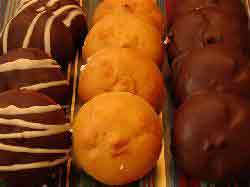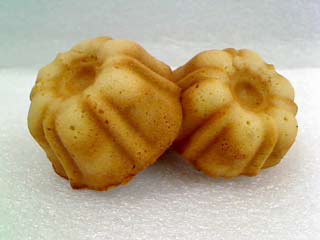 If you are following the
Weight Watchers
diet, then you are looking for low point foods and low point snacks to compliment your current diet. Here at Linda's Diet Delites we refer to points as "Diet Count" and Points Plus as "Diet Count Plus."
All of the Weight Watchers friendly, low diet count foods are located in the "Diet Foods" category on the left of any page. If you put your mouse over the word "Diet Foods" on the left side, the full category menu will pop out. Next click one of the category names to see the full list of products. Or alternatively you can go here:
Diet Foods
, to see all the Diet Foods sub categories listed.
If you only want to find products from one Brand, use the "Brand" dropdown on the left side of the page.
If you just can't seem to find what you are looking for, use the "Search" field at the top of the page.
We have created a cool little tool on our site that lists the Weight Watchers diet count values for each product not only on the product pages, but also on the category pages. Once you click into a category you will see a column list of not only the product name and price, but also the calorie count, net carbs, diet count, and diet count plus. By clicking on the Diet Count column header you can sort the products by Diet Count value so you can find the lowest diet count items.
Best Sellers

The fastest way to find the bestsellers - the products that most people enjoy - is to use the BestSellers list on the bottom of any page. This handy tool updates based on the category you are visiting.