Nutrition, Ingredients, Details
---
---
Nutritional Facts
Serving Size:
approx. 13 chips (30g)
Servings Per Container:
5
Amount Per Serving
Kosher Certification: None
Net Weight: 5.3oz (150g)
GTIN: 850027326153
Additional Notes:
Storage: Shelf Stable
Package Size: 5.3oz
Case Size: 8


Ingredients: pea protein, coconut flour, flax seed, pumpkin seed, sunflower seed, chia seed, cassava flour, sunflower oil, toasted sesame oil, black pepper. Seasonings: dehydrted vegetables (tomato, onion, garlic, green bell pepper), spices, salt, cheddar cheese powder [(cultured milk, salt, enzymes), natural flavor, disodium phosphate, salt, lactic acid], sour cream solids (cultured cream, nonfat milk), sugar, natural flavors, yeast extract, citric acid, lime juice powder (lime juice, maltodextrin), oleoresin, paprika, lactic acid, oleoresin turmeric. Contains tree nuts, coconut flour, milk.
Product Description
BADA BBQ
BeyondChipz BADA BBQ simply "smokes" the competition - low and slow.
Our pitmasters created a secret blend of 16 seasonings to combine the unique flavor of real Southern "Que" with a dash of New Jersey attitude!
Savory with a little bit a kick. One bag and like a boss you'll say...Yo? How ya Doin'?
BANG BANG RANCH
BeyondChipz Bang Bang Ranch is the Mack Daddy of all Flavors.
Our Ranch is so kool and kickin' you'll want to put on your boots, jump on your horse, and ride! Go on now and git you some.
When the flavor hits you, just let your inner cowboy out and yell...YIPPEE-KI-YO-KI-YAY!!!
BEDDA' CHEDDA'
Can we be honest? Who doesn't love the creamy goodness of White Cheddar Cheese?
BeyondChipz exclusive Bedda' Chedda' is a masterpiece. The mellow and satisfying blend puts an instant smile on your face.
Eat a few, take out your camera, smile big and send us a selfie on social...Say Cheese!
HERBIN ITALIAN
Bienvenue en Italie (Welcome to Italy) - Herbin Italian blends garden herbs and spices so perfectly you'll want to make-a some Sunday Dinner.
BeyondChipz found grandma's old handwritten recipe and went full-on old school. Herbin Italian is totally unique and after one crunch you'll say...Molto Bene'! (Very Good)
LEMON SUBLIME
BeyondChipz Lemon Sublime is a perfect balance of the finest herbs and seasonings, mouth watering lemon-lime citrus and a little salt to taste.
It's like Yin and Yang in perfect balance. Lemon Sublime Torpillas will cure your crave while you chillax to the max. Zen never tasted so good. Namaste'.
PLAIN ol' TASTY
BeyondChipz Plain ol' Tasty. The original. The ship that launched a million chips. Naked but not afraid, it's so good it stands alone as THE most nutritious tortilla chip ever made. A perfect vessel for your favorite salsa or guacamole, the Torpilla delivers 13g of protein and ONLY 2g net carbs.
SALTY GOOD
BeyondChipz Salty Good treats you to the healthy minerals locked away in the magical Himalayan mountains.
Just the right amount brings out the flavor of our oven roasted secret seed mix creating a distinctive nutty flavor.
Enjoy a satisfying serving of Salty Good Torpillas and you'll be like...It's Salt Good, Man.
SCREAMIN' ONION
Screamin' Onion is BeyondChipz spin on traditional sour cream and onion. Zesty and exploding with flavor, the Screamin' Onion aroma hits you the second you rip open the bag!
It's seriously amped, this flavor goes to 11. Dip? We don't need no stinking dip when he dip is on the Chip!
GOODBYE, CARBS!
BeyondChipz creates healthy chip alternatives for people who expect more from snacking and EVERYONE LOVES SNACKS.
Every bite is an opportunity to do something good for your body and plant-based protein is the way to do it.
Torpillas are packed with 13g of PROTEIN with only 2g NET CARBS, so you get the most out of every bite.
WHAT'S A TOR•PEA•YAH?
A TOR-PEA-YA is a tortilla chip made from pea flour.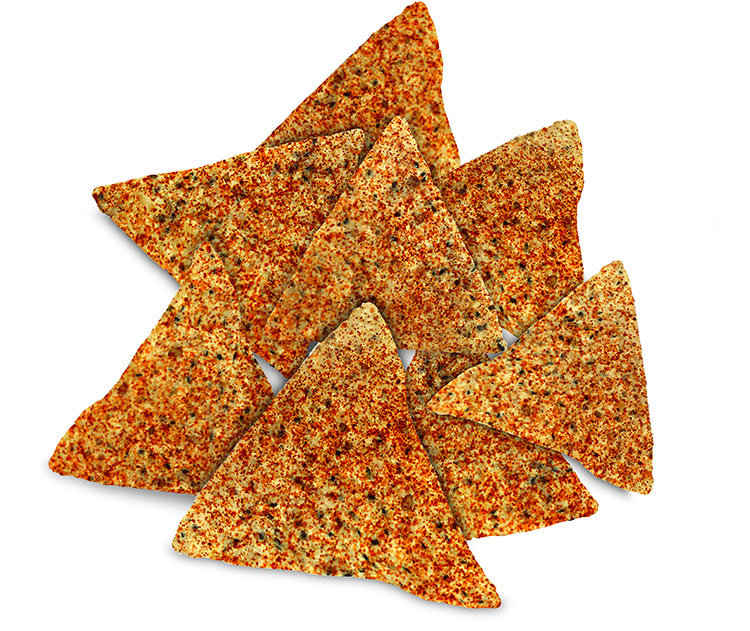 The pea flour makes it possible for this tortila chip to be high protein, low carb, and gluten free.
No artificial ingredients, no corn, no soy, no rice, no peanuts, no wheat, no potato, no gluten. Just plant based protein!
FEEDING BODIES NOURISHING SOULS
BeyondChipz supports SAAK - Save All African Kids, an organization devoted to employing women and giving to orphaned children in West Africa.
BeyondChipz proudly imports cassava flour exclusively from SAAK for our chips. When you snack on Torpillas, you are helping more than yourself because #everybitematters
FREAKISHLY ADDICTING
WARNING: Please be advised, our flavors may cause euphoria. Addiction is possible.
Our taste makers went beyond the limits of your favorite flavors. The chedda' is bedda', the onion screams and Bada BBQ makes you feel like the head of the family.
It's love at first bite. Get ready to have your… MIND. BLOWN.
Shipping
We offer free shipping on orders over $100 in the continental US.
There is a shipping estimator on the shopping cart page for both guests and registered customers.
Shipping cost is based on weight, distance, and carrier (Fedex or USPS.) Most shipping is ~$7-12.
Orders typically ship within the processing timeframe indicated in the header of the website and arrive in 2-5 days.
For full shipping info click here:
Shipping Info
Customers also purchased
What People Are Posting About #lindasdietdelites on Instagram!