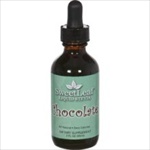 When it comes to low carb baking, Stevia now comes in liquid format — perfect for sweetening without real sugar!
If you're an avid low carb dieter, then you know that Stevia is now one of the biggest low carb artificial sweeteners out there. It's great taste and all-natural attributes make it a viable alternative for low carb dieters that like to eat organgically and avoid some of the strange chemicals that are often associated with low carb sweets and desserts.
SweetLeaf's new Liquid Stevia offers a great liquid sweetener to add into your low carb baking arsenal. SweetLeaf Stevia® Sweetener is a 100% natural sweetener derived from the stevia plant, an herb native to Paraguay. SweetLeaf Stevia® Sweetener has zero calories, zero carbohydrates and zero glycemic index.
Check it out here, only from Linda's Diet Delites!