We have written about it before, but for those who might have missed it, one of the newest dietary supplements available that is drawing attention from the mainstream is green coffee (even Dr. Oz has promoted it on his show). Like green tea, there are many ways to get green coffee as a dietary supplement, and it has many health benefits – and according to some studies it even exceeds some of the touted effects of green tea. Read on to learn more about green coffee supplements for weight loss and how it works.
Green Coffee – Successful For Weight Loss

If you have been trying to lose weight, but have been unsuccessful, you may have discovered that there are many different types of dietary supplements available that claim to help. However, many dietary supplements for weight loss will cause negative side effects, typically involving the heart and other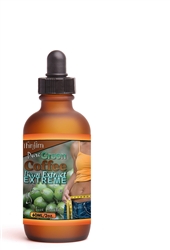 vital organs. One of the greatest benefits of green coffee for weight loss is that it is an all-natural product with no known side effects as of yet. It does, of course, contain caffeine – just as green tea does – but it contains a small amount in each serving. Other than caffeine, however, green coffee supplements don't typically contain ingredients with adverse side effects (unlike many weight loss supplements).
How Green Coffee Works
Green coffee bean extract dietary supplements are a natural source of chlorogenic acid, and when consumed it causes the liver to produce less glucose (similar to the effects of a low carb diet). This, in turn, will cause the body to use its own fat for fuel, which will result in weight loss while taking green coffee extract. In addition, you get the health benefits of coffee, including illness-fighting antioxidants that can help protect your body over the long term.
The Best Form of Green Coffee

While there are many forms of green coffee dietary supplements available on the market, one of the top options is a liquid form. Liquid dietary supplements, including liquid green coffee extract, are absorbed by the body more quickly than pills. Not only that, but you don't have to have a drink available for swallowing, making them convenient and easy to take anywhere. For those who have trouble swallowing pills, opting for a liquid green coffee bean extract is the best choice as well. There are, however, a wide selection of capsules and pills that offer green coffee bean extract as well as other ingredients for weight loss. If you are unsure which will work best for you, consider convenience and your own needs to make this determination.
If you are ready to see weight loss and experience the health benefits of taking a green coffee supplement daily, visit Lindas Diet Delites and place your order today!