When the summer months arrive, dietary needs often  change. Because there is more heat during the day, as well as the likelihood of being more active than during cold winter months, you will want to consider changing your intake of certain foods and drinks. In addition, the exposure to even more food during the summer can interfere with a healthier diet and lifestyle. Barbecues and parties, as well as weddings (with their fattening receptions) are all opportunities for exposure to food that doesn't bode well for your body. Read on to learn a few tips for changing your diet to accommodate summer needs, as well as how to avoid those summertime diet pitfalls.
Better Hydration is a Requirement
Whether you eat low carb or not, better hydration is important during summer months. Consuming more water is always the obvious, and most talked-about, solution. However, if you don't care for water, or you find yourself always coming up short of the recommended 8 glasses a day, you do have other options. By drinking less caffeine, which is dehydrating, you can allow your body to be more hydrated using the water you do consume. In addition, by adding in fresh berries and melons to your low carb or other diet, you will instantly increase your water intake. This is the best time of year to do so, since most fruits are in season and they feel light on the stomach.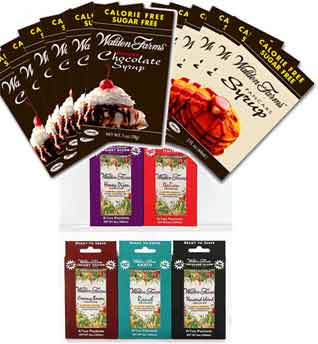 Consume More Salads
If you like salads, mid-summer is definitely the best time to eat more. They are fresh and filling, and offer a variety of nutrients in a natural way. However, it is important to watch your dressing, including the amount and the type. Many salad dressings can be high in calorie count, carbs and an excess of a variety of negative contents. When possible, opt for a low carb salad dressing or low fat free salad dressing to accommodate your summertime salads. It is also a great idea to squirt lemon juice or another citrus flavor on the salad and use that as the only dressing on occasion.
Frozen Treats can be Tempting
When the weather heats up, it can be tempting to delve into an ice cold ice cream cone or a fruity snow cone. However, either of these are full of diet-ruining qualities. Instead, you can stock up on sugar free ice cream treats or healthy frozen snacks that will quench that craving for something cold without doing damage to your healthy lifestyle.
Hot Dogs and Hamburgers Damage any Low Carb Diet
In the past, this has been the case – either you skip the hot dog or hamburger altogether (which is not only difficult, but sometimes offensive to the barbecue host), or you eat it without the bun. Although it is possible to eat a hot dog or hamburger without the bun to achieve your low carb goals during the summer, it's just not the same. Thankfully, low carb bun options have become more readily available for those summertime favorites, and now it's possible to enjoy the same foods as others without ruining your carb count.
Whether you are in search of low carb and low calorie frozen snacks or you need some low carb buns to get you through the summertime months, we offer the perfect low carb healthy options for you here! (We also have a wide selection of gluten free and sugar free foods as well to accommodate almost any special diet!)