Summertime often means grilling outdoors, and grilling outdoors can be detrimental to a low carb diet. This is particularly true when you attend a get-together in which someone else is in charge of grilling the food. Even if you opt for solely meat as your food to be able to stick to your low carb diet, the meat may have been marinated in, or cooked in, a high-carb sauce. Read on to learn tips for sticking to your low carb diet when grilling during the summertime. 
Offer to Bring Something

If you are attending an event that involves someone else providing the food, offer to bring extras. If you do this, not only will the host be appreciative, but it will enable you to bring low-carb diet friendly foods to the barbecue event. If burgers will be cooked, you can offer to bring the bread, and you can easily take some regular hamburger buns as well as some
low carb buns
for yourself. No one will even realize that the reason you brought the bread was to stick to your low carb diet while grilling, and you won't have to skip the bun. You can also offer to bring a side or the condiments, and then you can include low carb options (such as
low carb mayo
) in what you take.
Do the Grilling Yourself

In many cases, the easiest way to stick to a low carb diet while grilling out is to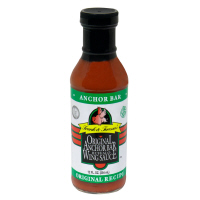 be the host. While you likely won't be able to host every grilling event during the summer months, every time you do it will make sticking to your low carb diet during the event easier. This is because, even if you only stick to eating meats and cheeses at a barbecue, it is likely that the sauces or marinades used to cook the meat are high in carbs. By opting to do the grilling yourself, you can use great-tasting
low carb sauces
for cooking. In addition, you can have low carb sides that will allow you to indulge in the great food without ruining your low carb diet.
Skip the Breads and Pastas

Even if you try your best to hold most barbecues at your own home, and you offer to take additional items, you may find yourself on occasion at a grilling event where you are unprepared. In these situations, the best way to stick to your low carb diet is to simply skip the breads and pastas. Although you may still take in more carbs than you want through seasonings and sauces, simply skipping the full-carb breads and pastas can save a lot of carbs while still allowing you to enjoy the grilled food.
Thanks for reading our article! To stock up on great items for outdoor summer grilling while on a low carb diet, visit Linda's Diet Delites!