Black Angel Hair and Fettucine Miracle Noodles are now available in addition to the already offered Angel Hair.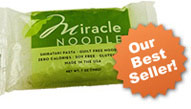 Miracle Noodle Zero Carb Noodles are now available. For now, the only flavor is angel hair because Miracle Noodle is out of stock on the other flavors, but soon all of them will be added.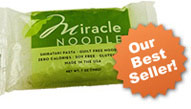 Check out our wide range of low carb pasta at Linda's Diet Delites!