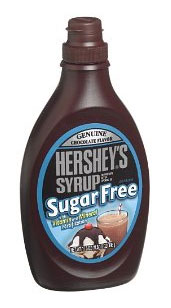 We are proud to announce that we now have a variety of Hershey's Sugar Free products available on our site at Linda's Diet Delites.
Whether you are looking for some great Hershey's Chocolate Syrup, or you want a dark chocolate or milk chocolate candy piece, we've got your chocolate cravings covered, but without the sugar!
Not only that, but we also have Hershey's Jolly Ranchers for those craving a fruity flavor of candy.
Keep your cabinet stocked with these great sugar-free options that can conquer any chocolate or candy craving, but without the unwanted sugar.